Here's a few picture I took with a Sony Mavica MVC-FD7. An older digital camera, limited to 640*480 resolution but it had a great 10X optical zoom and excellent macro mode.

A Nice pic taken early September near Canmore:
- I think the people in the picture give perspective to the size of the mountain in the distance. I love the mountains, they are my happy place.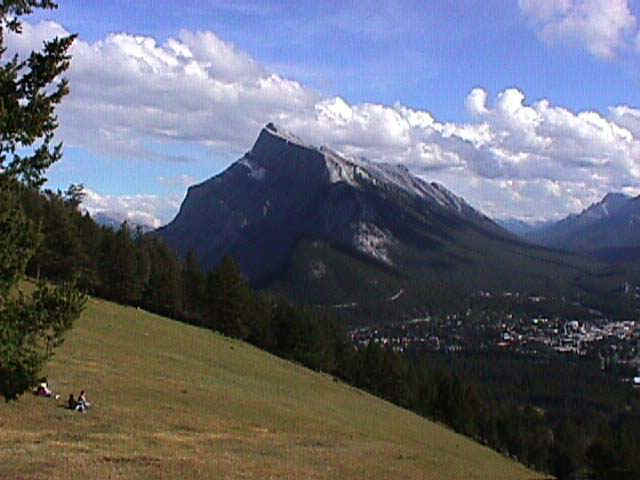 A pic from a rest stop on our way to Banff: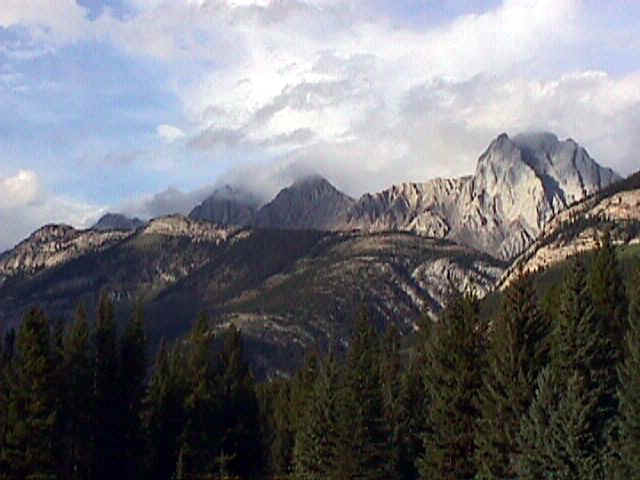 The following 3 pics are a nice example of the 10X optical zoom the mavica has built in.. Not bad for a 5 year old digital camera.
These are pictures of the Banff springs hotel, I didn't move between taking these pictures. In the first picture you can just see the Banff springs hotel in the center.
No Zoom: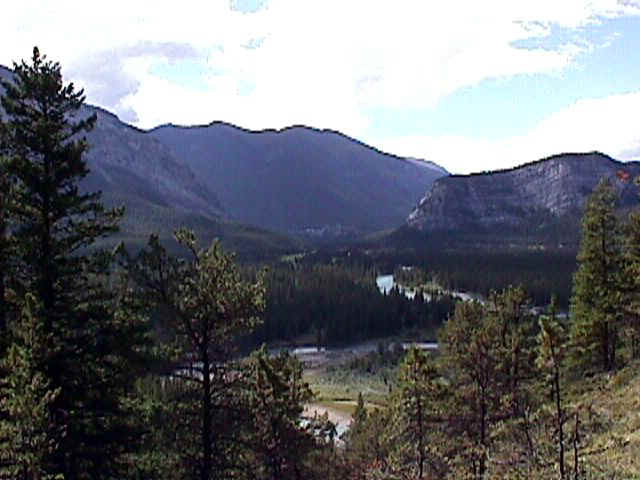 Mid Zoom: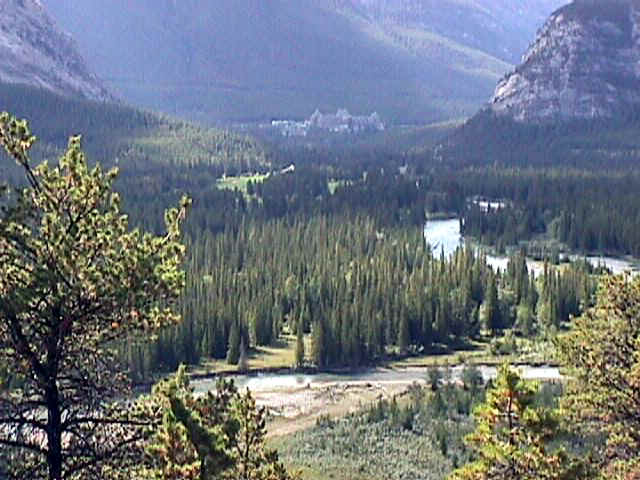 Full Zoom: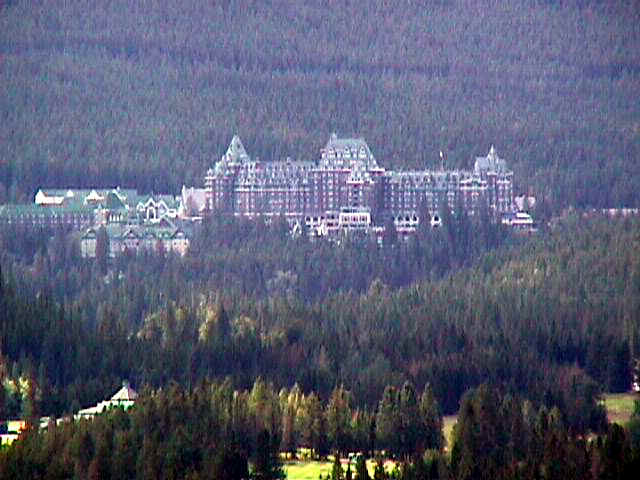 The Glue monster!, gawd the things I have to put up with at work...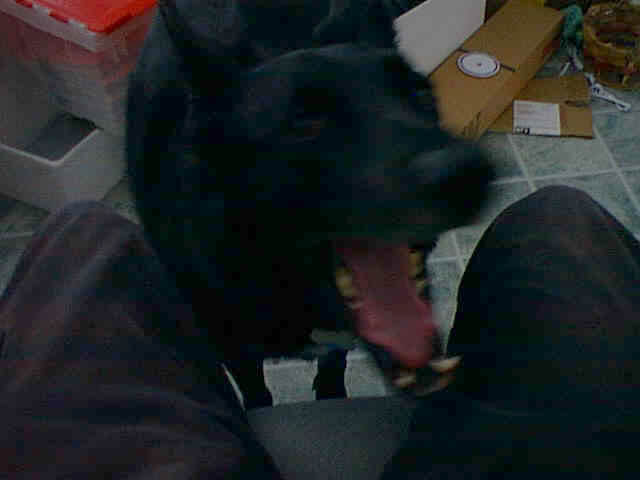 A fish in the Banff spring hotel:
- " so long and thanks for all the fish..."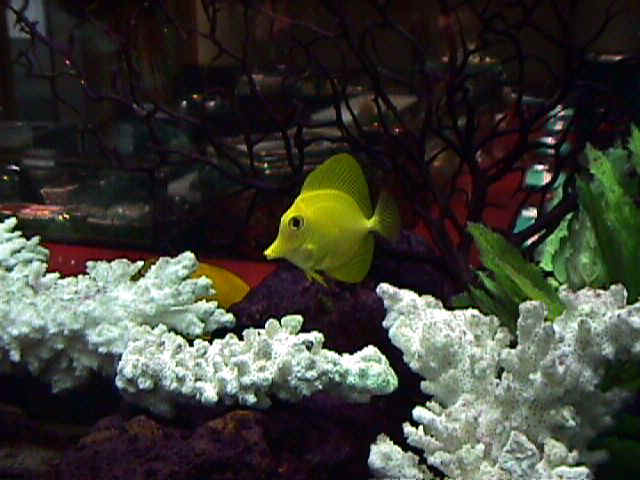 Another pic of Canmore: